How to enable response sync with HubSpot properties

This document will help you implement a sync between HubSpot and SurveySensum so that you can automatically update a survey response as a contact property on HubSpot.
Firstly, you need to connect SurveySensum to your HubSpot account on the account level. This needs to be done only once for an account and will eliminate the need for successive logins to HubSpot.
Go to Settings and find Integrations & Apps in the menu bar.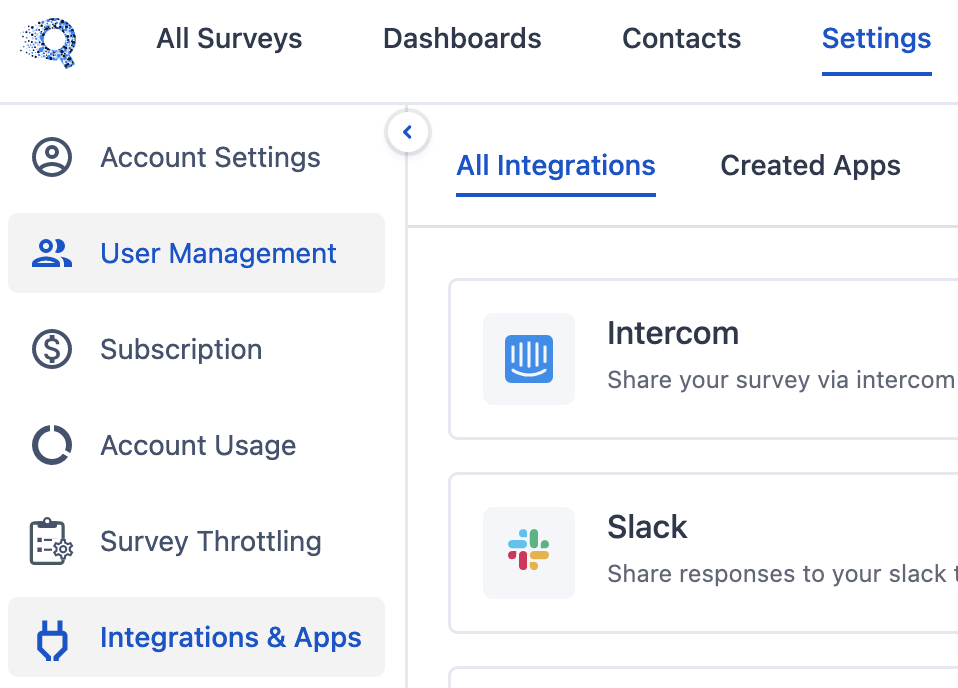 Click on Connect besides the HubSpot option and you will be taken to HubSpot.

Login with your HubSpot account to connect to SurveySensum. After successful login, you will be taken back to SurveySensum.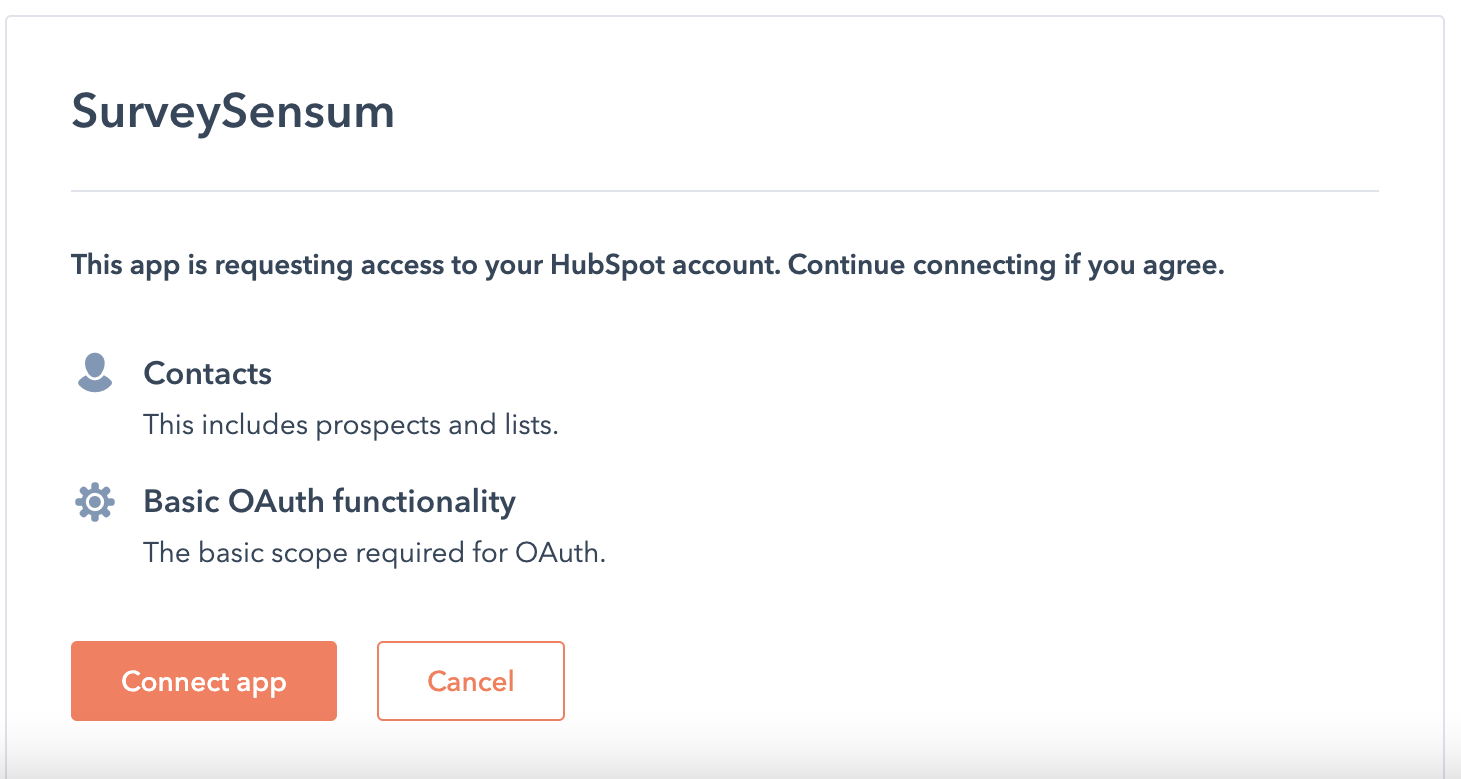 Now follow the below steps to enable response sync with a HubSpot property:
Go to the Integrations tab of the survey that you want to enable sync for and click on create in the HubSpot Integration card.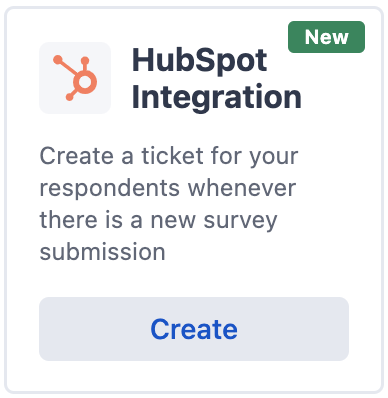 Select the Question and the HubSpot Property that you want to sync. You can also create a new property in case you want to and assign it with the question.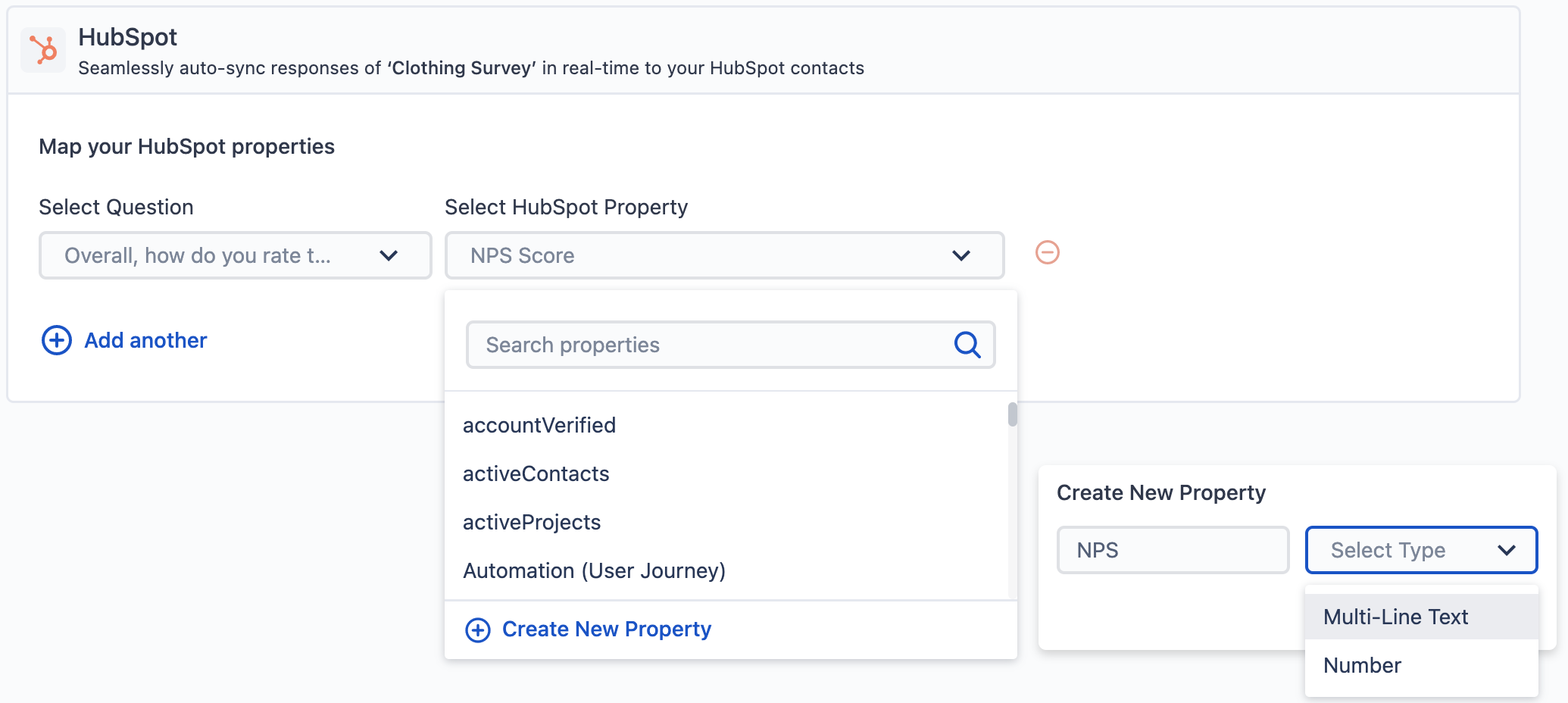 Note: Sync will give an error if the property type does not match with the question type selected.
Click on the Test Integration button to test this synchronisation. Go to HubSpot and verify the property that you selected in the previous step.

Once you're done, go back to the portal and click on Turn On.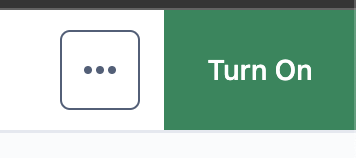 You're all set.