How to create unique trackable links for surveys sent via external email/sms services
This feature will help you to track respondents while using external email/sms provider by generating unique links for each responder. You will need to upload the data in contacts section before using this feature.
Let's suppose you already have a mailing service or an sms service and you want to send out surveys via those services instead of SurveySensum. You can send the link of the survey using the "copy link", but that will be an anonymous survey. To track the responses of the survey in this case, you will need unique trackable links for each user.
Once you have built your survey, move on to the Share tab and follow the steps: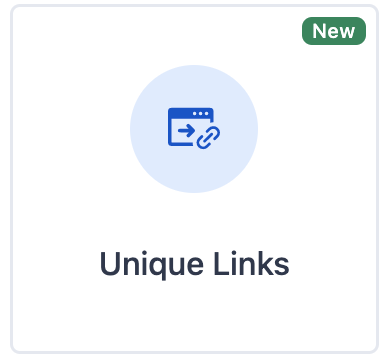 Click on the "Unique Links" button and then Click on "Generate Links".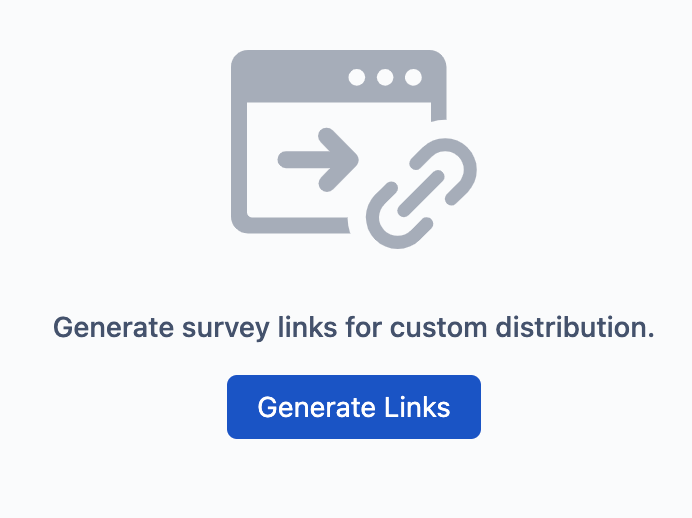 Select the contact list that you want to send out the surveys to and enter the name as well as expiration for the links. Hit Generate once you're done.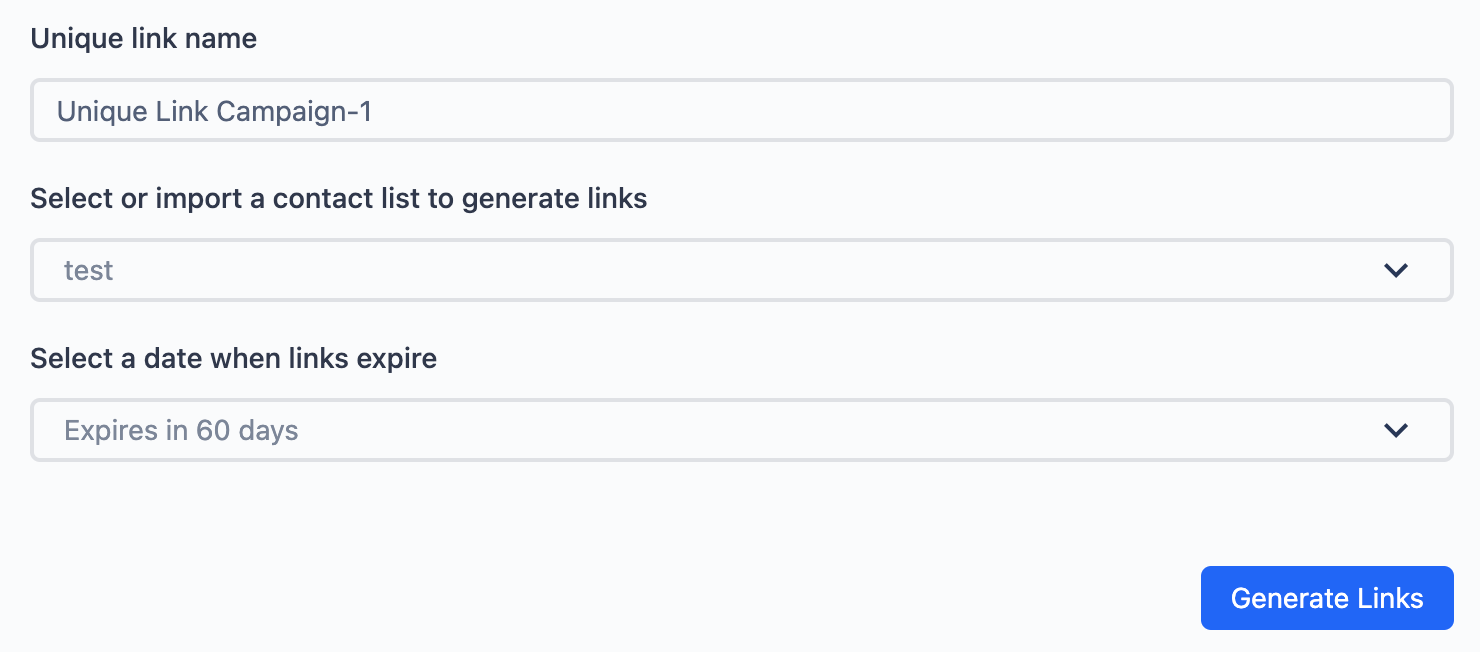 Once it's ready, click on the download button to download the file in csv format. (Click on the refresh button to update the status)

Open the file using MS Excel or Google Sheets (or any spreadsheet software) and use the links corresponding to the contact details to shoot out your survey using any mailing/sms service you prefer.

This feature can also be used if you do not want to upload the confidential client information on SurveySensum, let's say medical history or bank details, but want to collect that data in a survey form. You can do so using this functionality by masking the details using a custom userID and uploading the userID to SurveySensum instead if the confidential data.
For more information on how to implement this for your use-case, contact us at support@surveysensum.com
Related Articles

Share Survey Via Email

After creating your survey, your survey is ready to be shared! Let us see how we can share the survey via email. Click on Send Email and you will direct to the Email Campaign. Enter the following details based on your requirements: From Name: Enter ...

Email campaign send was stopped

If your email campaign send was stopped, there may be two possible reasons: The imported contact list used has errors : this means that there are a lot of incorrect email addresses in your import file. The campaign reports a high number of bounce ...

Email Notifications/Workflow

What is Email notification? Creating and analyzing surveys is not enough to keep your customers loyal and engaged. Completing engagement with your consumers and closing the loop is key to a successful business. Identify gaps with your survey and take ...

Scheduling Email Reminders

This article will help you in scheduling and sending email reminders to Non-Responders and Partial Responders After you have sent the respondents an invitation to take your survey, SurveySensum allows you to send specialized notes to remind the ...

How to integrate SurveySensum surveys in HubSpot Campaigns

This document will help you understand how to integrate SurveySensum with Hubspot's marketing email campaigns. This integration will help you capture certain data from your hubspot campaigns such as name or email address of the respondent (and ...